Nick Pitcher Carpentry & Joinery


Nick came to us looking to update and revamp his existing logo. He wanted a mix of print and embroidery onto various clothing including t-shirts and sweaters. He requested that his logo contain an oak tree as well as some carpentry tools and his company name and it needs to stand out against a variety of different colours. Some of his clothing also needed to incorporate the institute of carpenter's logo on the arm too.
We created a brand new logo for Nick to be placed on the left chest of various t-shirts and sweaters. We then created the digital visuals to show how this logo will look on Nick's chosen clothing. We displayed the logo on a variety of colours and we incorporated the Institute of Carpenter's logo on the sweaters and long sleeve garments giving Nick the opportunity to finalise the sizing and positioning and ensuring the logo stands out enough on every colour.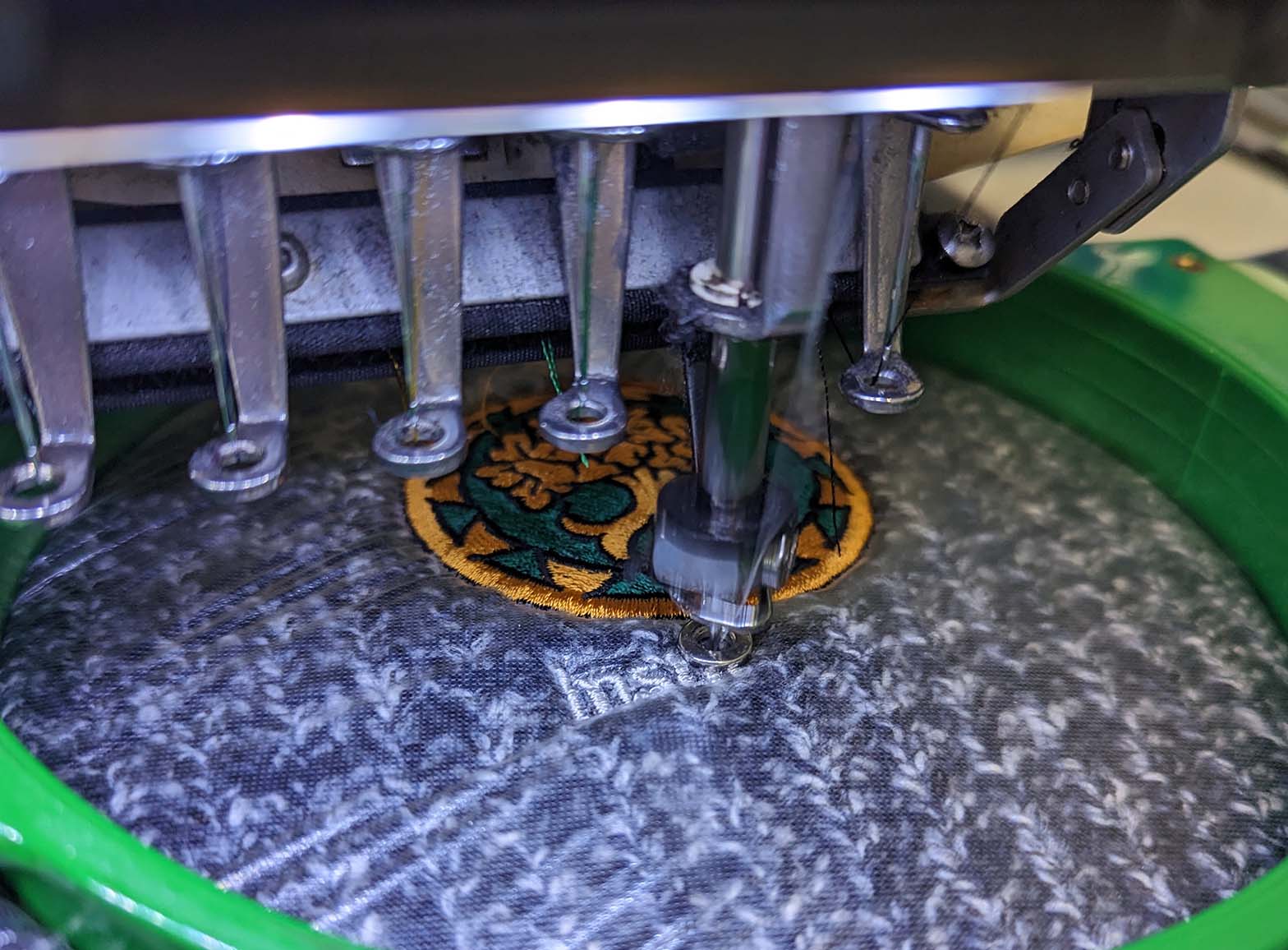 The Process & Finished Products
This order required both print and embroidery. The t-shirts had a full colour print on the left chest and the sweaters had embroidery on both the left chest and right arm. We digitised the designs for embroidery, turning them into stitches to run on the machines. We then colour matched the print to the threads of the embroidery to ensure brand continuity throughout.
When Nick came to collect his order he was really happy with the results and we will be continuing to work with him in future.
We loved this order because we got to create the branding from scratch and we got to bring it to life using both print and embroidery techniques.